Liebherr expands its Generation 8 dozer family with the PR 766 G8 model
DEVELON enters the market with its DD100 dozer
CASE introduces Minotaur, a compact dozer loader
Caterpillar enhances small dozers with advanced technology
Bulldozers are an essential part of any construction site, and their ability to deliver powerful and precise pushing capabilities is crucial, regardless of their size. Manufacturers are continuously improving their designs to offer wider visibility and additional control options to operators. Let's take a closer look at some of the recent bulldozer releases, including specialty models, advanced control technologies, and a newcomer to the market.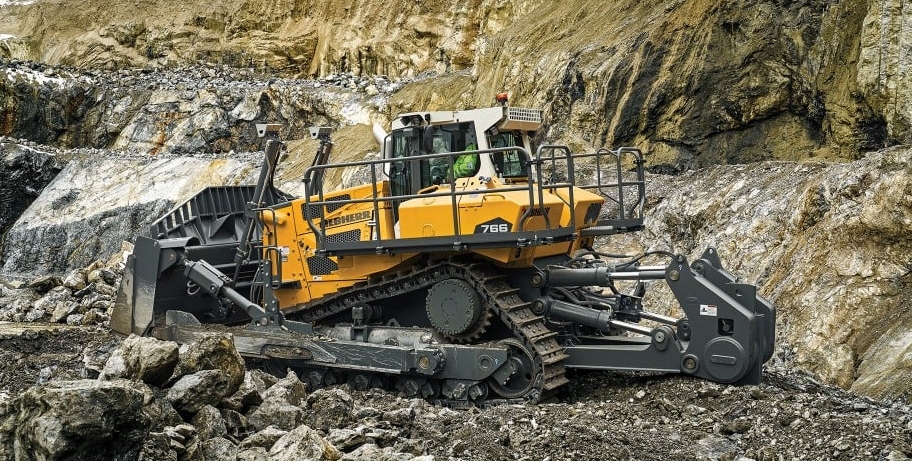 Liebherr has expanded its Generation 8 dozer family with the introduction of the PR 766 G8 model, which can operate at a weight of up to 55 tonnes. This new addition comes with High Drive and is suitable for heavy-duty mining applications. It has a new running gear designed to enhance performance and productivity, even on rough and stony terrain, and for extended operating periods. The dozer uses diesel-hydraulic drive and is powered by an 8-cylinder diesel engine from Liebherr, with a maximum output of 360 kW (490 hp). It has an operating weight of up to 54.3 tonnes and offers blade capacities of either 13.6 cubic metres (Semi-U blade) or 17 cubic metres (U-blade).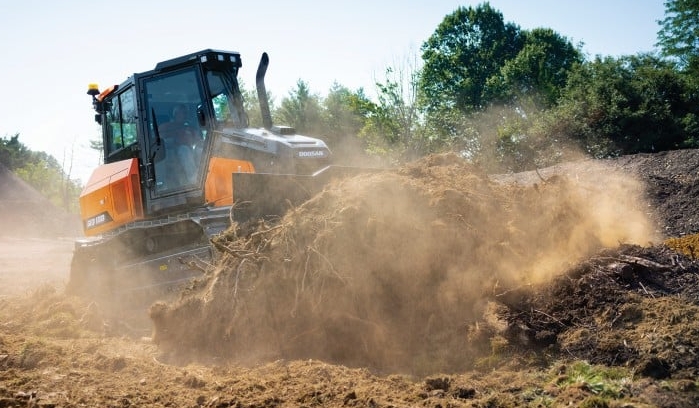 DEVELON enters the market with its DD100 dozer, which has an operating weight of 10 metric tons and a 122-hp engine. It comes with a dual/single flange-type roller, several track guard options, and electrohydraulic controls. The cab features an 8-inch Smart Touch display and safety measures such as minimized front pillars, maximum glass area, and a rear-view camera. The dozer offers two blade options, 2.9 or 3.4 cubic yards.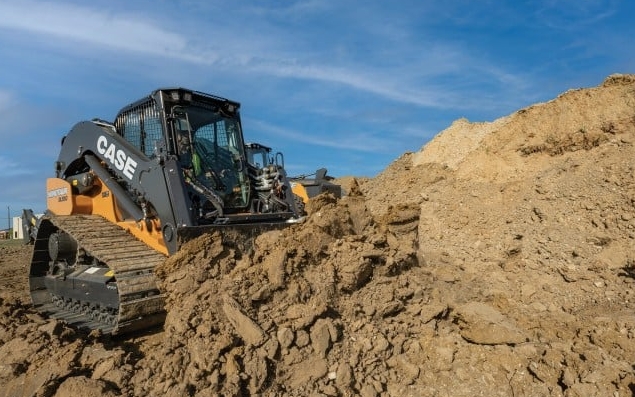 CASE introduces Minotaur, a compact dozer loader built for efficient earthmoving, grading, and material handling on residential and commercial job sites. It features a four-wheel-drive system and a Tier 4 Final 74-horsepower engine. The Minotaur is equipped with a loader bucket and a six-way dozer blade, which can be operated simultaneously to maximize productivity. The cab is designed for operator comfort and features a fully adjustable seat, air conditioning, and a backup camera. The Minotaur is ideal for tight spaces and can navigate through narrow passages with ease.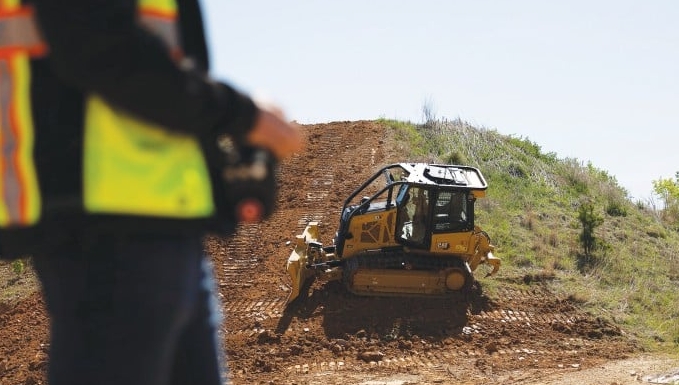 Caterpillar has introduced advanced technologies for D1, D2, and D3 small dozers that assist operators and offer remote control options. These technologies include Stable Blade Lift and Tilt, Blade Load Monitor, Slow Slip Traction Control, and AutoCarry. These features are available with the Cat attachment ready option and Grade 3D packages. The Blade Load Monitor provides real-time feedback on the current machine load and compensates for ground conditions while also monitoring track slippage. The Low Slip Traction Control has two modes: normal and low slip, to prevent excessive track slip. Additionally, the AutoCarry function automatically adjusts the dozer blade when pushing heavy loads for better pushing capability.