ZF presented at Interschutz 2022 a modular electric drive for special equipment and an "off-road" modification of the Ecolife automatic transmission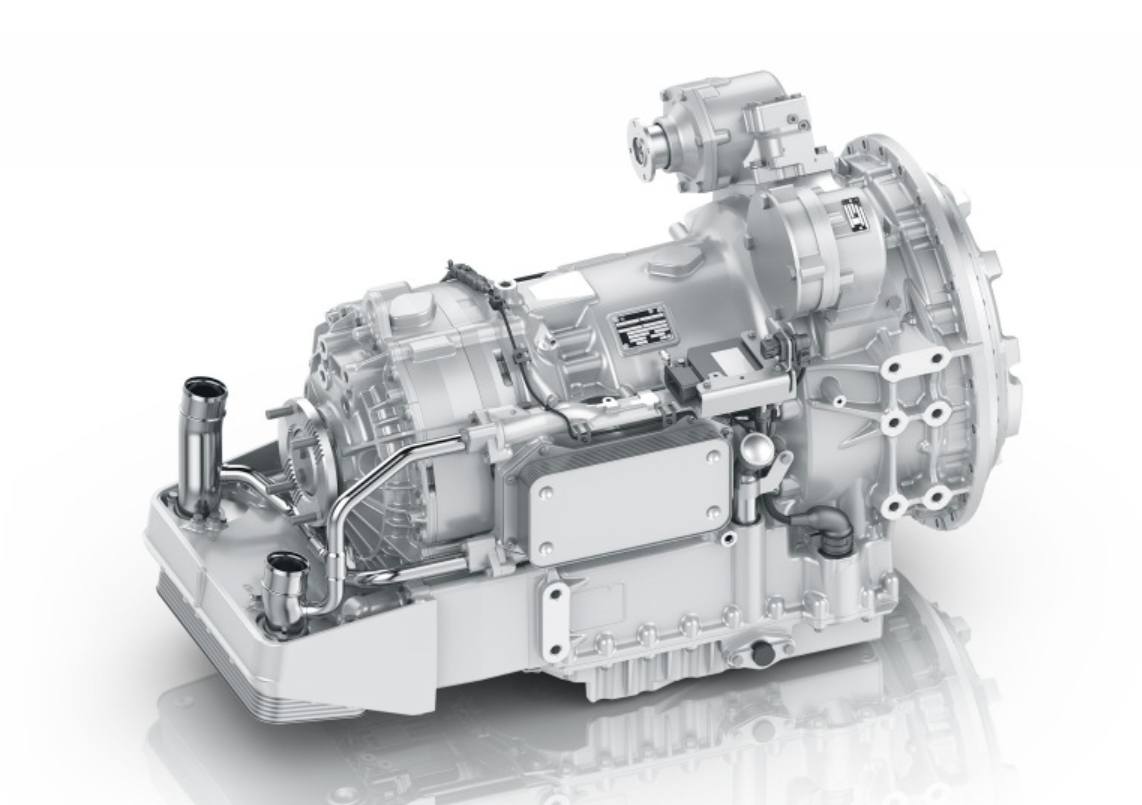 At the Interschutz 2022 special equipment exhibition in Hannover, ZF showed two new products: a modular electric drive for use in harsh conditions and EcoLife Offroad 2, a new generation of branded "automatic" for fire trucks and other special equipment.
Interschutz is held in Germany every five years, but due to quarantine restrictions, the organizers had to postpone the event for two years.
Two major innovations are on display at the ZF booth. The first of them is a modular drive, which combines a traction motor, a transfer case and a gearbox.
This is the minimum set that the customer can add at his discretion. For example, both TraXon robotic "mechanics" and EcoLife "automatic" can be used as part of the transmission.
In addition, the rear axle is designed to work in combination with the ZF CeTrax central electric drive system. The latter includes inverters and power electronics and performs the function of a retarder during braking, while recovering braking energy.
The Germans say that the module is best suited for equipment used at airports, as well as on construction sites and other off-road conditions. At the same time, retrofitting the rear axle with the CeTrax system is recommended for those customers who are engaged in urban construction – in relation to it, the EU has regulations that limit the level of noise and harmful emissions.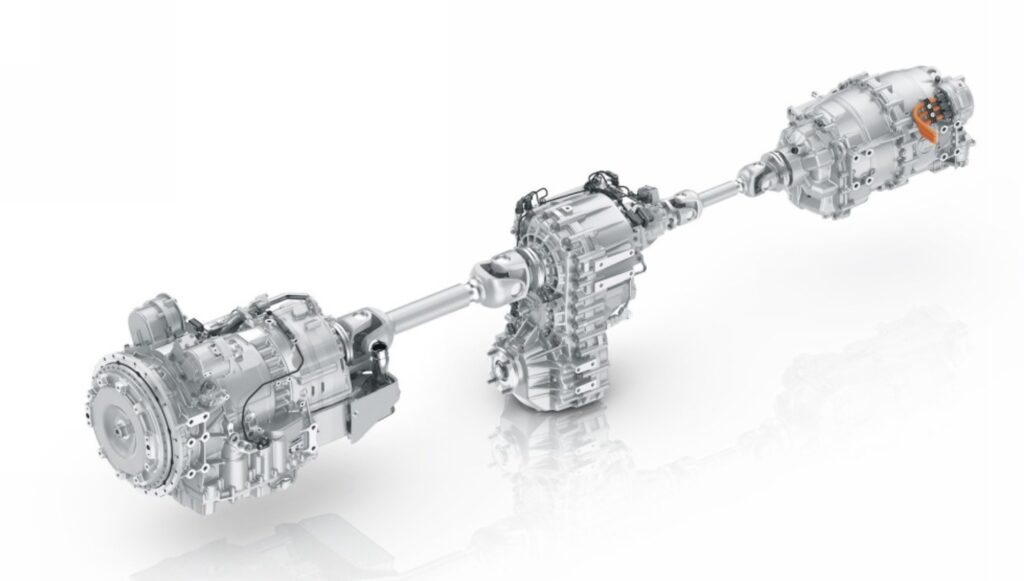 The second novelty for Interschutz is the EcoLife Offroad 2 7-speed automatic transmission (title photo). Not so long ago, a company from Friedrichshafen introduced a modification of Ecolife for buses, and now a version is also ready for emergency vehicles – primarily for firefighters.
The task of the developers was, on the one hand, to ensure the reliability of the box, and on the other hand, to help manufacturers fit into the current economic standards. After all the technical changes EcoLife Offroad 2 can "digest" up to 3000 Nm of torque. Another advantage, according to representatives of ZF, was the more compact body of the handout. Two power take-off shafts are designed for 1000 "newtons" each.
ZF will offer customers several types of torque converter (depending on the engine), as well as a start-stop system. The vibration damper has also been redesigned, resulting in a smoother and quieter transmission, according to ZF.
The changes also affected the cooling system: increased refrigerant pressure is designed to prevent the box from overheating when driving off-road. The built-in retarder in EcoLife Offroad 2 has a separate heat exchanger, and sensors are used to measure the oil level in the box – the Germans report that customers will no longer need the usual manipulations with the oil dipstick.