When planning to prepare the car for the autumn and winter season, the list of tasks should include taking care of the technical condition of the battery. Just take a few steps to avoid problems with starting the engine on a frosty morning. which ones? Have a look!
1. Check starting ability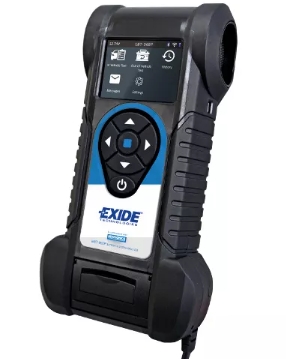 The first step should be to check the starting capacity of the battery and the availability of energy. This is best handled by an intelligent, modern battery tester, e.g. Exide EBT965P. With its help, you can test models made in the following technologies: AGM, GEL, EFB, as well as classic lead-acid batteries.
2. Control the voltage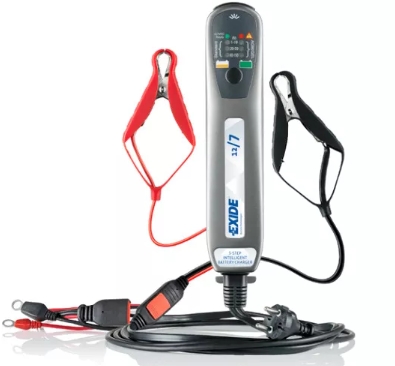 A properly charged battery should have a voltage of 12.7 volts or more. A reading below 12.5 volts is a sign that the battery has begun to discharge.
We can easily charge it with the help of a new generation smart charger, e.g. Exide 12/7. It has the advantage that it does not require control during operation, as it ensures complete automation of the charging process. Just connect the battery, and the device will automatically select the appropriate parameters, e.g. charging time. Using this type of new generation rectifiers, we also do not have to worry about possible overcharging of the battery – Exide 12/7 will stop charging itself at the right moment.
3. Find the correct battery
If your battery failed and you want to easily find a new one, use our online battery finder – Exide Battery Finder.
Find the right battery by:
vehicle VIN number,
part or replacement number,
battery specification.
Remember to follow the vehicle manufacturer's recommendations when choosing a battery.
4. Bet on proven technologies
Especially in the autumn and winter, a lot depends on the quality and technology in which the battery was made. Reliability and power regardless of weather conditions are guaranteed by Carbon Boost 2.0 – the technology used in the Exide Premium battery.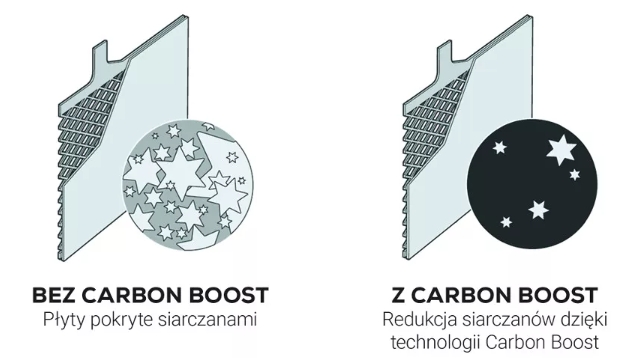 Advantages of Exide Premium:
charges up to 2 times faster than traditional batteries,
30% more starting power compared to standard batteries,
ideal for well-equipped cars with powerful engines and demanding electrical installations,
use in extreme weather conditions and in urban traffic.